Get your local golf community involved.
Order your Play
Yellow

kit today!

What's in the kit?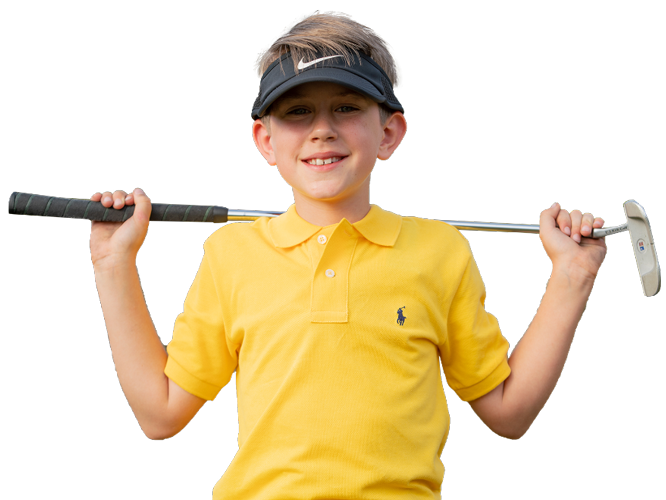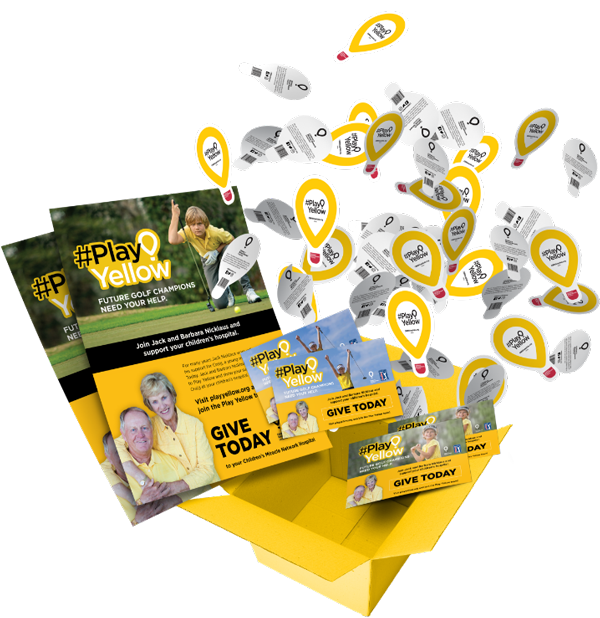 What's the Play Yellow Golf Kit?
An easy way to get your golfers involved!
You have likely seen our paper icon balloons hanging up in stores throughout your community. This Play Yellow kit is very similar and will help spark conversations with your golfers and show those frequenting your clubhouse and pro shop that you support your local community. This kit cost $25, however we do have some other free fundraising ideas below.
What's in the box?
100 Play Yellow Balloons
2 posters to display throughout your clubhouse
2 window clings to display to the entrance
2 counter clings to display on your counters
All this for only $25!
Show your support
Order your kit today and we'll ship it out within the next 3 to 5 business days. Please make sure to read the instructions that come with the kit as it will give details on how to send us the donations you collect.
Other frequently asked questions are answered below.

Other ways to help
Show your support
Ask members/players to add $1-$5 to the green fee
Put a coin jar at the counter and ask for donations
Reach out to your local CMN Hospital and host a Golf Tournament benefiting them
Start a fundraiser with your league members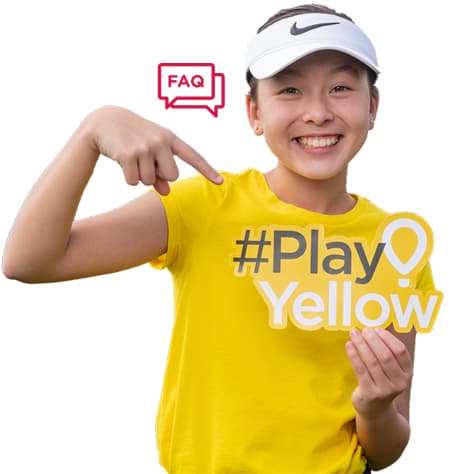 Frequently Asked Questions
How do I know which hospital my golf course is supporting?
You can click here and put in your zip code and we'll tell you which hospital you'll be supporting
What if I run out of paper icon balloons to sell?
If you need more balloons feel free to come back and order another kit from this website or visit our website and reach out to your local CMN Hospital program director
Once I've raised money, where do I send it?
We ask that you either visit playyellow.org and donate the money you raised or fill out this form and send a check/money order to:
Children's Miracle Network Hospitals
Attn: Play Yellow Accounting
205 West 700 South
Salt Lake City, UT 84101