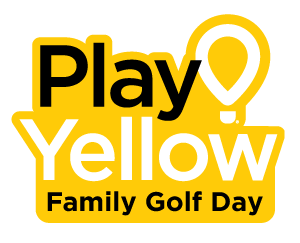 Family Golf Day
June 7th is Play Yellow Family Golf Day! Take a family member or close friend to the golf course, wear yellow and make a donation to your local Children's Miracle Network Hospital. Join Jack and Barbara Nicklaus by playing yellow for someone you know at the children's hospital who needs our support. If you can't make the 7th don't worry... choose any day to make a difference for kids in your community. Click on the button below to find out more about Family Golf Day and how to get your course involved.
Learn More!

The Honda Classic
The Honda Classic kicks off our Play Yellow campaign as Jack and Barbara Nicklaus and American Honda host a week of entertainment for the entire community. Play Yellow will have a presence on the course throughout the week with merchandise available for purchase (with net proceeds to Nicklaus Children's Health Care Foundation), a Play Yellow Expo, program advertisement, and interviews on NBC with both Jack and Barbara. Play Yellow will work in conjunction with Honda Classic CARES, the tournament's official charity, in an effort to raise awareness of the Honda Classic CARES and Play Yellow. Your Play Yellow donations support initiatives that advance and enhance the diagnosis, treatment and prevention of childhood diseases and disorders. The Honda Classic brings the world's best PGA TOUR players to Palm Beach County. Join us the week of Feb. 24 – Mar. 1, 2020.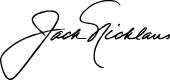 Jack & Barbara's for yellow
Jack's love for yellow starts with Craig Smith, the son of Barbara's minister and a passionate young fan in Jack's hometown of Columbus, Ohio, was diagnosed in 1968 with a rare bone cancer (Ewing Sarcoma) that would tragically end his life in June of 1971 at age 13. Jack would call him frequently, and during one conversation following a win, Craig said he predicted victory because he was wearing his lucky yellow shirt…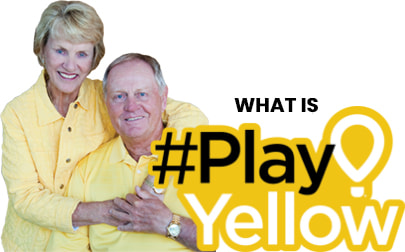 Jack and Barbara Nicklaus and the PGA TOUR and Children's Miracle Network Hospitals are inviting you to PLAY YELLOW. Play Yellow means you're supporting the children in your local children's hospital.
Learn more.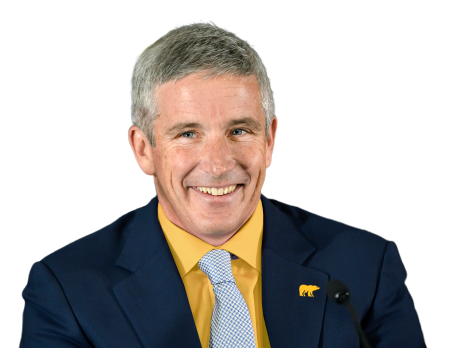 "The PGA TOUR is honored to join Jack and Barbara Nicklaus to Play Yellow. With your support, we can help patients at children's hospitals across North America. For many years, the Nicklaus family has supported children's hospitals in their home states of Ohio and Florida. Today, the PGA TOUR is excited to join them and Children's Miracle Network Hospitals to engage the entire golf world in impacting even more lives with a unique, new initiative."
– PGA TOUR Commissioner, Jay Monahan
Join Us!
Look who's Playing
Yellow
Michelle Wie & Johnnie West