How it all Works
Create. Promote. Buy. Make Miracles.

Create.
Contact our designated play yellow support team to create your perfect play yellow activation.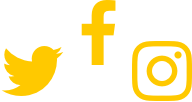 Promote.
Your campaigns and products are promoted through the shared media assets of campaign participants.

Buy or Give.
Purchases of the products or other customer activations create the funds. The funds will be sent by you to CMN Hospitals, who will then distribute the funds to each local hospital where the money was raised.

Make Miracles.
All of the funds will distributed to local Children's Miracle Network Hospitals. The funds will be used by the hospitals to meet their greatest needs.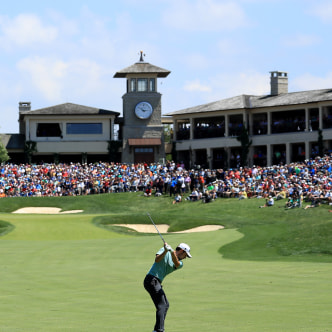 1
Individual or Family
Participate in Family Golf Day
Make a donation
Buy Play Yellow gear from our store
Shop Now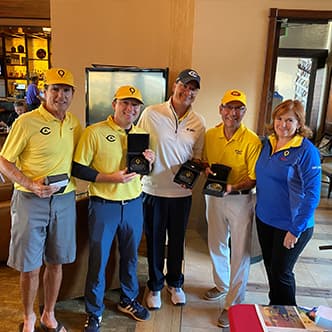 2
Tournament or Course
Adopt your local children's hospital as your cause by adding the Play Yellow brand to your event.
Purchase our Play Yellow fundraising kit to engage your customers in Play Yellow fundraising at the register.
Participate in Play Yellow Family Golf Day
Sign up to have a Play Yellow team member contact you about next steps.
Sign Up
Order a Kit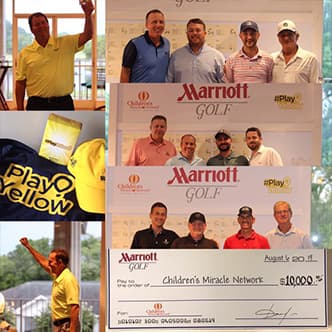 3
Sponsor or Manufacturer
Add the Play Yellow brand to your product with our Resource Kit.
Work with our Play Yellow team to create an original and exciting campaign to build and grow a loyal customer base.
Participate in Play Yellow Family Golf Day
Fill out our form and a member of the Play Yellow team will contact you.
Contact Us
Other Ways To Play Yellow
at your course
Ask members/players to add $1-$5 to the green fee
Put a coin jar at the counter and ask for donations
Sign up to learn about hosting a Golf Tournament benefiting your local hospital
Start a fundraiser with your league members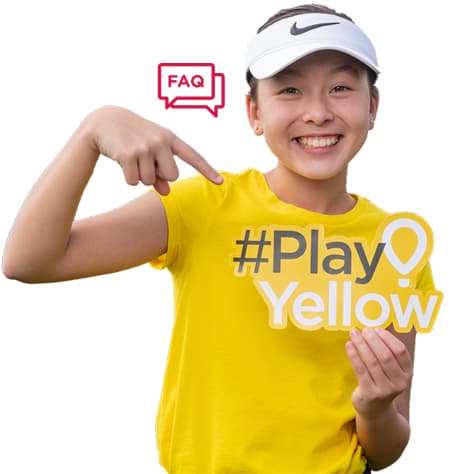 Frequently Asked Questions
What if I run out of paper icon balloons to sell?
If you need more balloons feel free to come back and order another kit from this website or visit our website and reach out to your local CMN Hospital program director
Once I've raised money, where do I send it?
We ask that you either visit playyellow.org and donate the money you raised or fill out this form and send a check/money order to:
Children's Miracle Network Hospitals
Attn: Play Yellow Accounting
205 West 700 South
Salt Lake City, UT 84101
Joining Together to Save Kids
Creating a cause-platform designed for the golf industry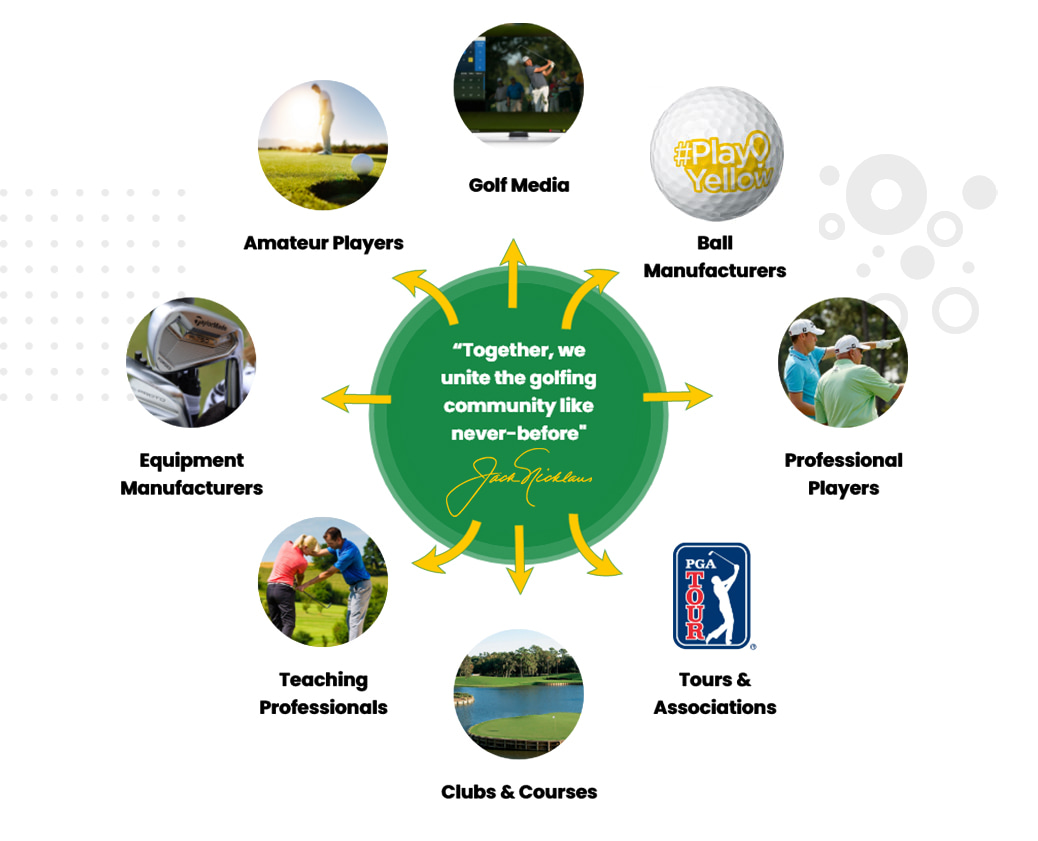 Consumer and Brand Impact
Supporting local children's hospitals has proven to create product trial, build loyalty and enhance brand image. Children's health is the #1 issue for Americans and Canadians. According the Cone Report, the more than 80% of consumers say they would switch brands if a product supports a cause they care about.
Implementation Flexibility
The platform offers flexibility for your product or brand to participate. The possibilities are endless from limited-edition or custom products, unique media activations, in store fundrasing to simple sales-promotion activities. Your support activities can be seasonal or year-round. Our team will work with you custom-design an implementation for your company and customers.